Air India delays delivery of A320 neo plane
Low frill carriers too put safety first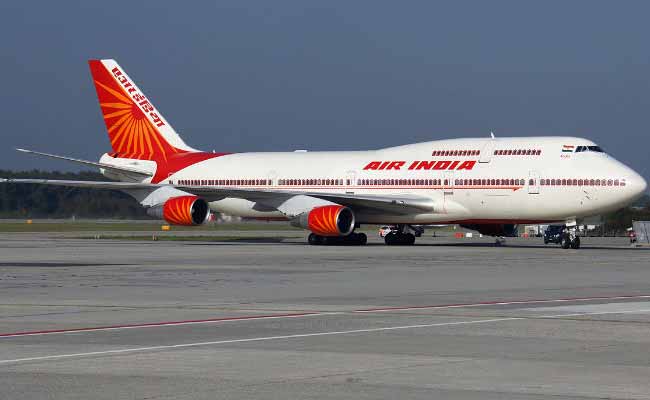 Following complications in their engines, India's national carrier, Air India has delayed the delivery of an A320 neo aircraft, while no-frill carriers have grounded at least eleven.
India's flagship carrier Air India has put off the delivery of at least one A320 neo (new engine option) aircraft following issues with the CFM-manufactured engine.
Air India and Vistara are powered by CFM engines.
This delay comes not long after no-frills carriers such as IndiGo and GoAir grounded at least 11 A320 neo aircraft because of complications in the Pratt and Whitney engines – the ones used by these airlines.
The incident is reportedly the first of its kind and does not have specific details shared yet.
"I regret to inform you that CFM does not want to comment," said a spokesperson for Safran Aircraft Engines.
CFM is an equal joint venture between US-based GE and France's Safran Aircraft Engines. It manufactures LEAP and CFM56 engines for commercial planes.
"We are working closely together with the engine makers and our customers on next deliveries, which are agreed with the customer," an Airbus spokesperson said in an email statement.
Air India's aircraft are powered by CFM manufactured LEAP 1-A. Currently, it has eight A320 neo planes in its fleet. The carrier took delivery of the first LEAP-1A- powered A320 neo aircraft earlier this year, and has plans to lease a total of 27 A320 aircraft, including neos.
Air India has a fleet of 112 planes.
Commenting on the recent problems faced by A320 neo aircraft operated by IndiGo and GoAir, Civil Aviation Minister Ashok Gajapathi Raju said that they pose a "safety issue".
"Obviously, any failure is a safety issue. So, the operating procedure we changed… What is attractive is fuel efficiency. Fuel efficiency is one thing and risking life is another," the minister had said in an interview.
Aviation regulator DGCA has asked the American engine maker to expedite the supply of spare engines to India.
The minister's comments came in response to questions raised on P&W engine issues. He also said that some of the planes were grounded following the regulations implying that the existing norms are strict.
"Why are they grounded, that is because of the regulations. You don't want to take risks with life… Everybody is working on it (addressing the engine issues). As long as glitches don't massacre human beings, it is okay. They will be addressed and sorted out," he had said.
YOU MAY ALSO LIKE
0 COMMENTS